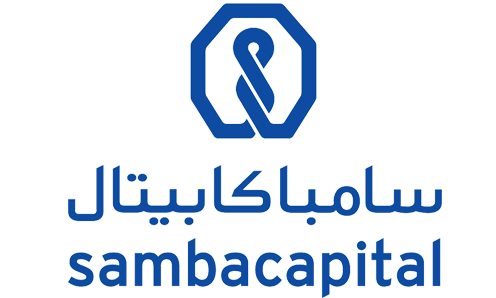 Entry level Enterprise and High End Tier 1 Storage Systems:
Business Needs:
Samba as one of the elite banks in the region they provide 24/7/365 undisruptive services to their clients with the most intelligent applications available in the industry.
Samba Bank required storage platform designed for all data types with 100% availability, scalability and cost effectivness, with ability to consolidate deferent load and capacity form multi-vendor Storages existing in the environment.
Reducing the operation cost, non-optimization performance and Capacity were important parts of Samba major business objectives including the unified management for the data storage resources.
Challenges
Solutions
Based on our consultancy analysis for Samba environment we proposed to Samba Hitachi Virtual Storage Platform the high end Enterprise storage.

It is the only storage architecture that flexibly scales for performance, capacity and the virtualization of multivendor storage to optimize return on storage assets.

The mobility it gives to data reduces the business impact of adapting to change. A highly efficient design allows unsurpassed performance and capacity, and lowest power and cooling requirements.

Hitachi Dynamic Tiering makes block, file and content data mobile across virtual storage tiers. The Hitachi Virtual Storage Platform, when combined with Hitachi Command Suite management software, transforms the data center and makes IT more agile.
Contract Period and Value
Three Years Frame agreement for 10 M$ including STME 24/7 SLA and Resident Engineers' Services.
Solution Benefits
3D scaling gives Samba optimal infrastructure growth in all dimensions
The management platform efficiently manages all data types for an agile data center
Hitachi Dynamic Tiering automates data placement for higher performance and lower cost
Nondisruptive migration, host-transparent technology refresh that can be executed in days
Focused on delivering a vision that IT can be: Virtualized, Automated, Cloud-ready, Sustainable
Use more of existing storage to reduce spending by 20 to 50%
Save up to 40% of storage infrastructure OPEX
Solution Components
Hitachi Virtual Storage for High End Enterprise Tier 1 core banking Application for 50TB in Headquarter
Hitachi Virtual Storage for High End Enterprise Tier 1 core banking Application for 50TB in DR
Hitachi Unified Storage VM for Entry level Enterprise Banking Application 100TB in Headquarter Site
Hitachi Unified Storage VM for Entry level Enterprise Banking Application 100TB in DR Site
https://stme.com/wp-content/uploads/2017/10/samba-capital.png
298
496
marketingleo
https://stme.com/wp-content/uploads/2017/06/stme-web-logo.png
marketingleo
2015-04-04 13:35:57
2023-08-26 16:05:21
Samba Capital